Zwolle Tamales
Zwolle (203 ft) is a town in Sabine Parish, just west of Bermuda, near Natchitoches. Upon arriving in Zwolle, I made sure containers were closed, then tiptoed through the buttercups to photograph the town sign.
Zwolle Corps Limit * Tiptoe through the Buttercups
Zwolle is famous for its tamales.
So much so that there is an annual Zwolle Tamale Fiesta, this year it will be held October 9-11, and the signs of it are all over town. The festival aims to celebrate the Indian, Spanish and French culture of the area.
Hardware, Auto Parts & Tamale Fiesta * Zwolle Tamale Fiesta float
Forestry is a big industry in Zwolle. And yes, there's a festival for that.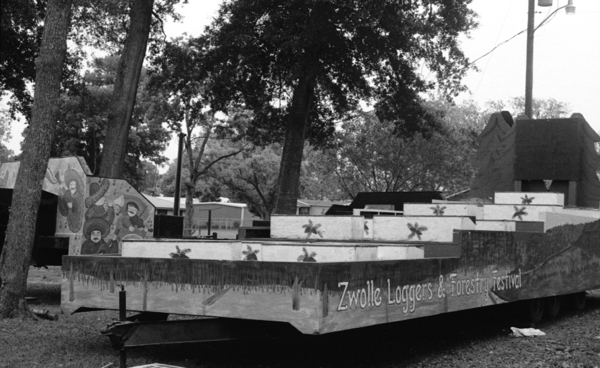 Zwolle Logs * Zwolle Loggers & Forestry Festival float
After photographing the Festival Fun, I went a block or two over to photograph the town and anything with the name, as is my World Tour custom. Everybody was really friendly.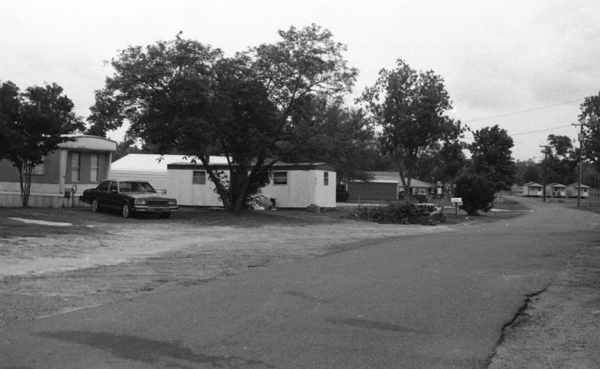 Zwolle Neighborhood * Zwolle Train Depot * Zwolle City Hall * Friendly Tractor Driver in Zwolle
As far as the World Tour goes, Zwolle has it all. The mission, of course, is to photograph the town name. Not only was the name everywhere, but there were miniature signs on the Forestry Festival floats (say that 10x fast).
Zwolle Logger & Forestry Festival float
A common question I ponder about all the towns I visit iswhy they are named what they are . I have researched most of them. Yet in Zwolle, all I had to do was to look no further than a storefront window:
Zwolle Town Name
Reading the informative façade, I learned that Zwollewas named in 1896 by Jans de Goeijen for his hometown in The Netherlands. He was impressed by the peaceful surroundings of St Joseph Church. As was I.
St Joseph Church grounds Zwolle, LA
The feeling of having it all in Zwolle is akin to the moment of triumph I felt reaching the summit in Himalaya. A moment of knowing that the World is enough, andwill always be as large, or as small, as you want it to be. When I started the Louisiana World Tour in 2011, I was searching for a larger world. In 2014, I am content to see what I find. Its a peaceful easy feeling that keeps me going.
Tot de volgende keer,
Natasha
** Shout out to Christine who accompanied me on this adventure, gave me a place to stay and filled me in on stories of the area! **
all content (c) Natasha Sanchez