Himalaya was everything I thought it would be. I expected to travel through bayou land country feeling like I was on top of the world, and my intuition was right. Sure, the peaks that I encountered were almost incredulous, but I've come to realize that nothing appears out of the norm on the World Tour. Himalaya was one of those towns that I discovered on the map late last year while on my way to Istre Cemetery in Mermentau Cove. Because it only shows up on "select maps", I did a little research before to find out just what Himalaya is. I found out that its a former sugar cane plantation located just west of Thibodaux in the Napoleanville/Supreme area. This suits me just perfect because I love the drive down south. It brings back memories of the late 90's, early Aughts, when it seemed like every movie or video I worked on filmed at Laurel Valley Plantation. (shout out Bossie...) Anyhoo, the drive to Himalaya afforded me the opportunity to photograph one of my favorite Louisiana spots, this bridge on Hwy 308.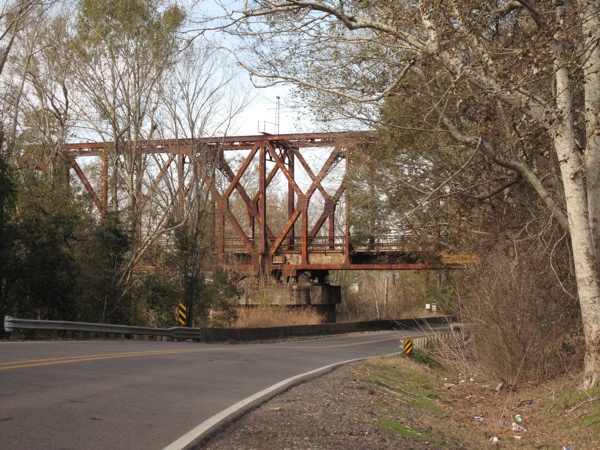 Once past the familiar sites of Raceland and Thibodaux, I was on my way to experience Himalaya.
There's a reason I chose Himalaya as my first World Tour road trip of the New Year. Its no secret that I love the openness of the open road, but this time around, I really just wanted to...be. And Himalaya, even the journey getting there, seemed like the perfect place to do just that.
Of course, there are surprises along the way and things arent always what they seem. Case in point: this hamburger stand in the middle of nowhere. Here I thought I had discovered an ancient relic of bayou dwellers, but nah...it was just a former movie set built a few years ago. Makes for a purty picture though.
After this detour I got back on track, cruisin the landscape, looking for Himalaya. Ironically, amongst the fields, it was easy to miss.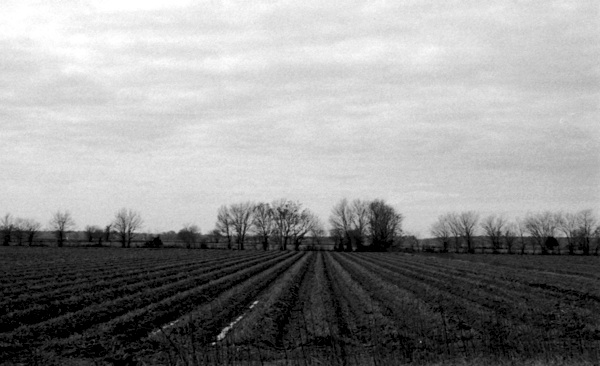 So I had to turn to my electronic sherpa for guidance, my GPS.
Somehow, I wasn't shocked when my e-sherpa told me first to turn here:
I drove as directed towards the summit and photographed my surroundings, happy to have reached my destination.
My car couldn't make it straight down Himalaya Road because it got too muddy. I thought getting to the top was enough, so I started to drive back. Something though, (intuition!) made me turn on another road, a road that connects to the far end of Himalaya. And thus, I alighted upon the foothills...
and the towering elevation of Himalaya. Himalaya, Louisiana.
Sure, it was a photographic triumph to have stumbled upon this Himalayan treasure, but in reality, it just felt ..right. Of course there would be a towering mound-tain of ..(dirt? bagasse? dunno...) to make my trip to Himalaya complete. Because the purpose of this trip was to just simply "be", it was only then could I find what I was looking for.
And I felt like I was on top of the world.
til next time..
All content (c) Natasha Sanchez