I've traveled the world from Athens to Quebec, but there is still so much more to discover. Louisiana, as you know, is rich in archeological sites. I've long been interested in ancient history and that interest only intensified during the Louisiana World Tour while visiting places such as the UNESCO World Heritage Site, Poverty Point. Along The Way, as I'd travel from town to town, I'd pass site after site, the Filhiol Mounds near Sicily Island, the Balmoral Mounds near Barcelona, the list goes on. I realized that I was passing our past, yet maybe exploring our past was the key to moving forward. So off I went in search of yore..
is an archeological site located about 30 miles southwest of present day New Orleans in St. Charles Parish. It dates back to the year 800. The site originally consisted of five platform mounds, of which only two remain today. One of them is now used as a cemetery, with burial plots on top of the mound. The site was originally inhabited by the Coles Creek and Mississippian cultures and abandoned by 1700. I visited the mound that is now used as a cemetery by a local church.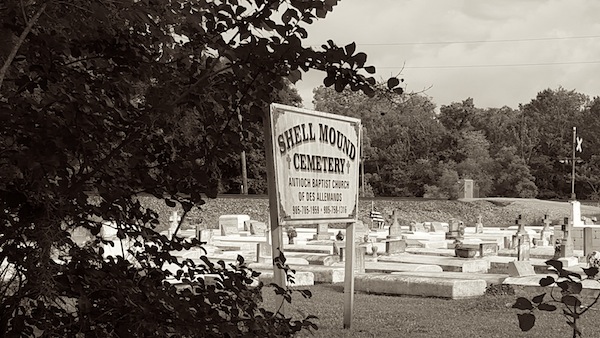 Sims Site is located in the lush landscape of Louisiana.
.. which makes for great photographic framing of the mound..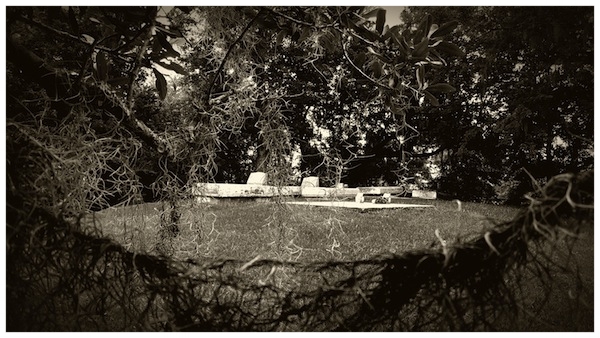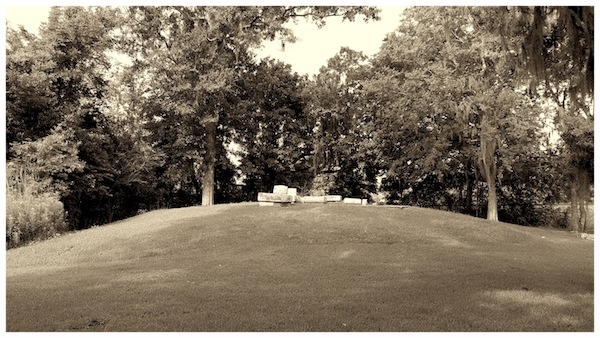 I'm often asked ..."why"... Why am I so excited about a mound of dirt (and/or shells)? Its not like I'm in Himalaya after all (giggle).
The reason why, besides the obvious - that its AWESOME - is respect. Respect for those who came before us and the world they created. The premise of the World Tour is that the world is as large or as small as you want it to be. The premise of the Ancient World Tour is respect - though time and cultures vary, at the end of the day, its One World, and we are the ancient past. The past may be closer than it appears.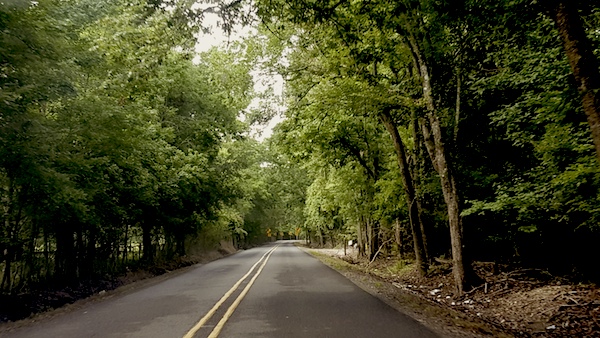 All content (c) Natasha Sanchez