Last weekend I flew up to Chicago to continue my new series, Lumens on Location. I got the idea last summer while in San Miguel de Allende, Mexico, surrounded by sunny skies and a plethora of flora and fauna….but sans printing paper. It was a fleeting thought at best. San Miguel is located at an elevation of 6,000 feet at the 20th parallel. I wondered what it would be like to print in different locations in the world at different heights and angles, how would that affect the print, and my view? When I realized in January that my visit to Hawaii would also take place at the 20th parallel, I thought to bring some paper and make some prints, thus beginning my new Lumens on Location series. The idea is to focus on the native plants while exploring the varying strength of the sun based on time, location and elevation. On Maui, I made prints at 4,000 feet at the 20th parallel. Here in New Orleans the prints I make at sea level along the 30th parallel. In Chicago, located at the 41st parallel, I made prints at about 594 feet. ***Look out Canada and Alaska with your 50th and 60th parallels***
But first: Chicago.
Lumens On Location has a similar mission as the World Tour. It offers me the chance to see what the world looks like from different angles, and since lumens are sun prints, I mean that quite literally. When I think of Chicago, my first thought isn't usually about nature or what makes the best lumen material. I researched native plants a little (kinda..on the train) but really I just left it to chance to discover what it was that I went looking for (told ya similar tones to the World Tour..)
I was only there for 3 days which didn't leave much room for error in making prints, or in choosing what to print. Still, I didn't force it. I took notice to what was around me. Chicago in the summer is Very Green and Lush.
Complete with tiny fairy houses.
It is also Very Blue. The calm waters (on this day) of Lake Michigan reflect the nature of this new series.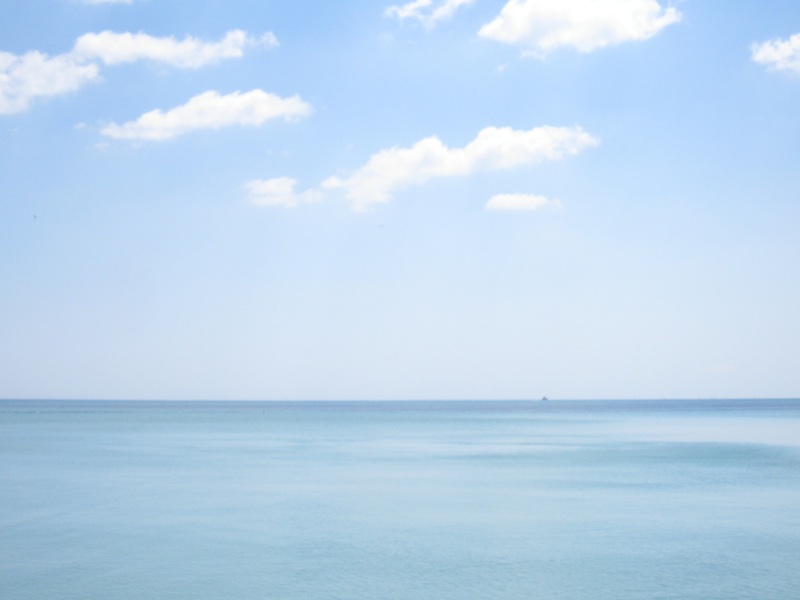 Chicago is known for being Very Grand with its unique architecture and and never ending skyline.
Sooo…what to print? I was immediately taken by all luxuriant greenery, therefore the ivy covering the buildings seemed a natural choice. Yet I still didn't know how these prints would portray my weekend in Chicago with all its lush grandeur.
Then it came to me: the best way to portray the Windy City is to combine all the elements – the ivy on the buildings, the grandeur of the skyline, and the crystal clear blue waters of Lake Michigan - and voila... Chicago.
So there you have it - Lumens on Location. A different view of a charming city. I hope to expand and develop this project into a series of workshops . For now though, I'm quite content viewing the world at different angles through the light of the Sun.
Til next time..