I spent the Summer Solstice at the end of the World in one of my favorite World Tour sites, Venice.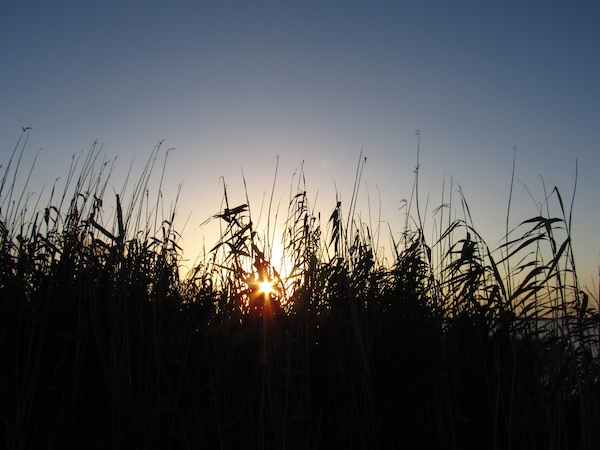 Sunset in the marsh
I first photographed Venice in 2011 during the dawn of the World Tour. I wrote a blog, "Further Down the Road", that featured my Not So Slight and Very Unnecessary anxiety about *how* I was going to photograph this worldly wonder. By the third trip down it was obvious that Veniceclearly spoke for itself. This time around, on the Ancient World Tour, fossils were the motivation. Well, fossils and jaw dropping sunsets.
Summer Solstice Sunset in Venice
Water rules the road in Venice
makes ya wonder about rush hour
The Ancient World Tour speaks to the original settlement of our world, the natural environment. I thought the Summer Solstice, a time to celebrate and respect light, the perfect time to go fossil exploring. Using the lumen print process (printing with the sun!) to create a "modern" fossil (term applied loosely) even the smallest blade of grass or the tiniest flower gives an immense sense of our intricate and fragile existence.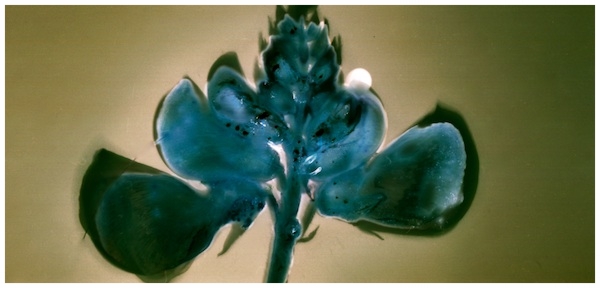 Venice Marsh, Venice Flower, Venice Tall Grass, Blades of Venice
After all, it's the little things that create this expansive
world we all share and live in for just a short while.
End of the Solstice at the End of the World
All content (c) Natasha Sanchez
************
The Louisiana World Tour, a philosophical and photographic road trip through the state of my world, began in 2011 under the premise that the world is as large or as small as you want it to be. Since that time, over 20 "international" destinations have been visited in Louisiana. The Ancient Louisiana World Tour began in 2016 and aims to complement the Louisiana World Tour by honoring the natural landscape and those who came before us. Follow the blog for more exciting adventures!