Waterloo/Water Tower
The first World Tour road trip of the Fall led me to Waterloo, Louisiana. I haven't been out that way before, so I wasn't sure what to expect. I read up a little bit on the internet, so I knew it was situated between the Mighty Mississippi and False River. I've started tailoring my iPod to tunes that I feel are related to my destinations. So, for this trip, I had Sarah Quintana, a New Orleanian with a flair for French, blaring through the winding roads. I passed sugar cane fields, a familiar site to me, living in South Louisiana. Well, I'm accustomed to them only because I've taken many a trip south of New Orleans where sugar cane is rampant.
When I finally reached Waterloo, I knew instantly why things felt so familiar to me, as this was the first 'civilization' that I saw: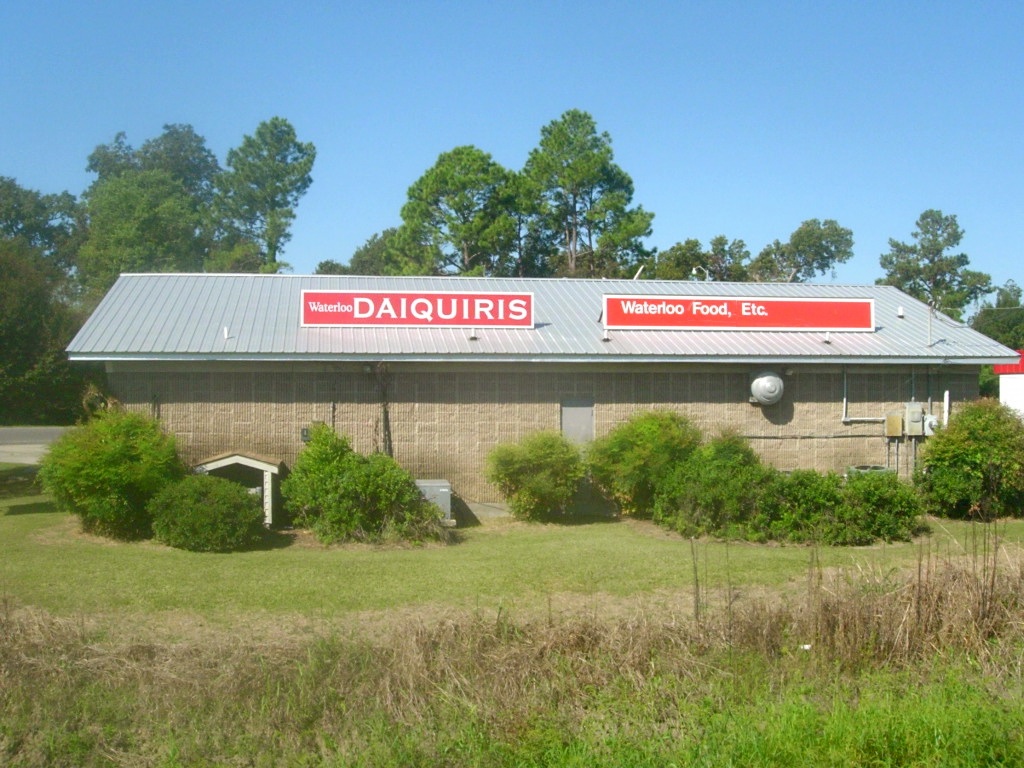 Waterloo Daiquiris..and Gas Station
Yup. A Daiquiri shop attached to a gas station:
Not only that, the gas station/daiquiri shop is located on St. Claude. Yes, right at home I felt..
Waterloo is a beautiful, peaceful place and right away, it lets you know what matters:
The natural landscape is quite pleasing to the eye.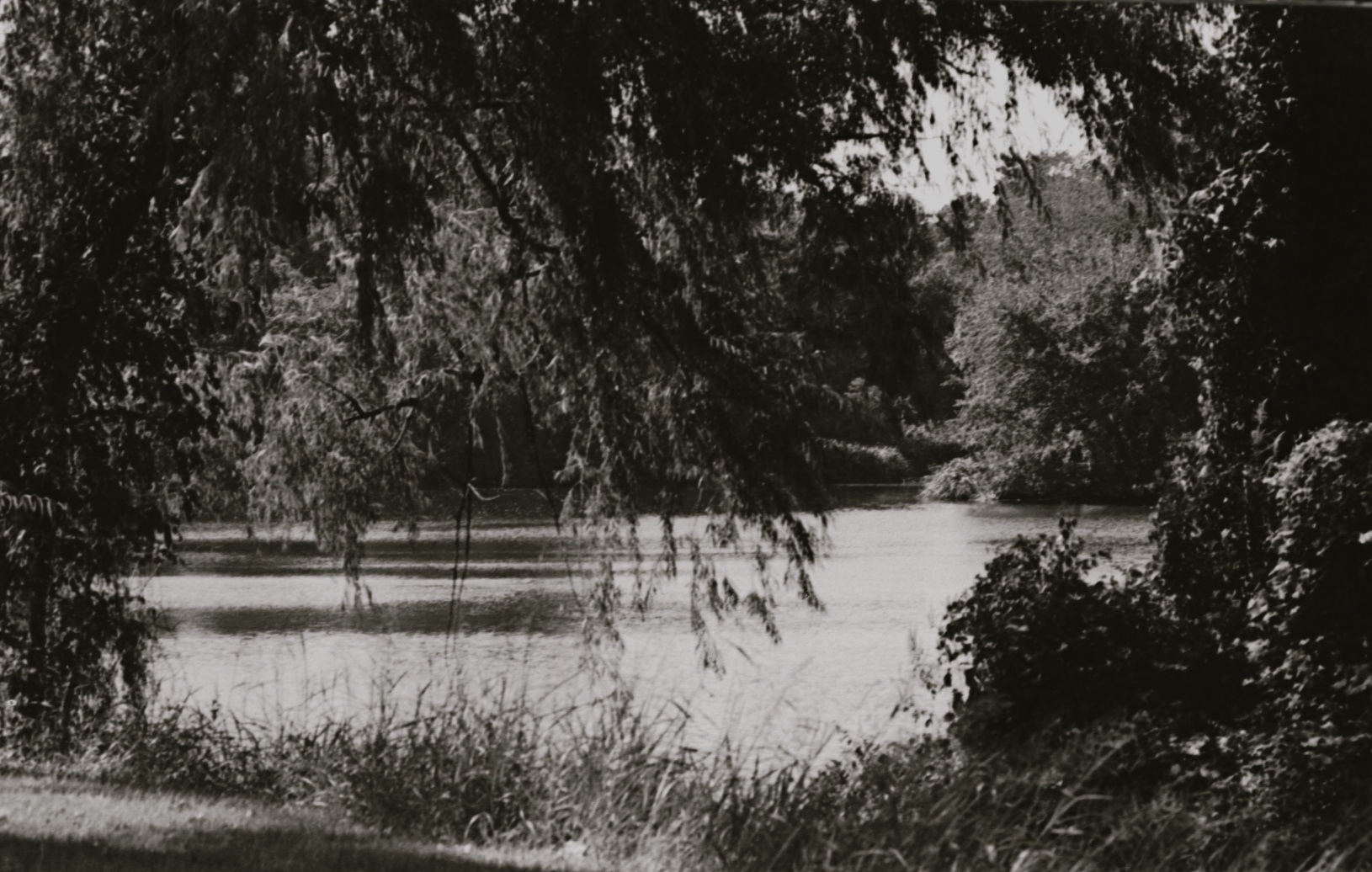 As I started driving down the wooded Hwy 413 en route to my next destination, a cabin off the side of the road caught my attention.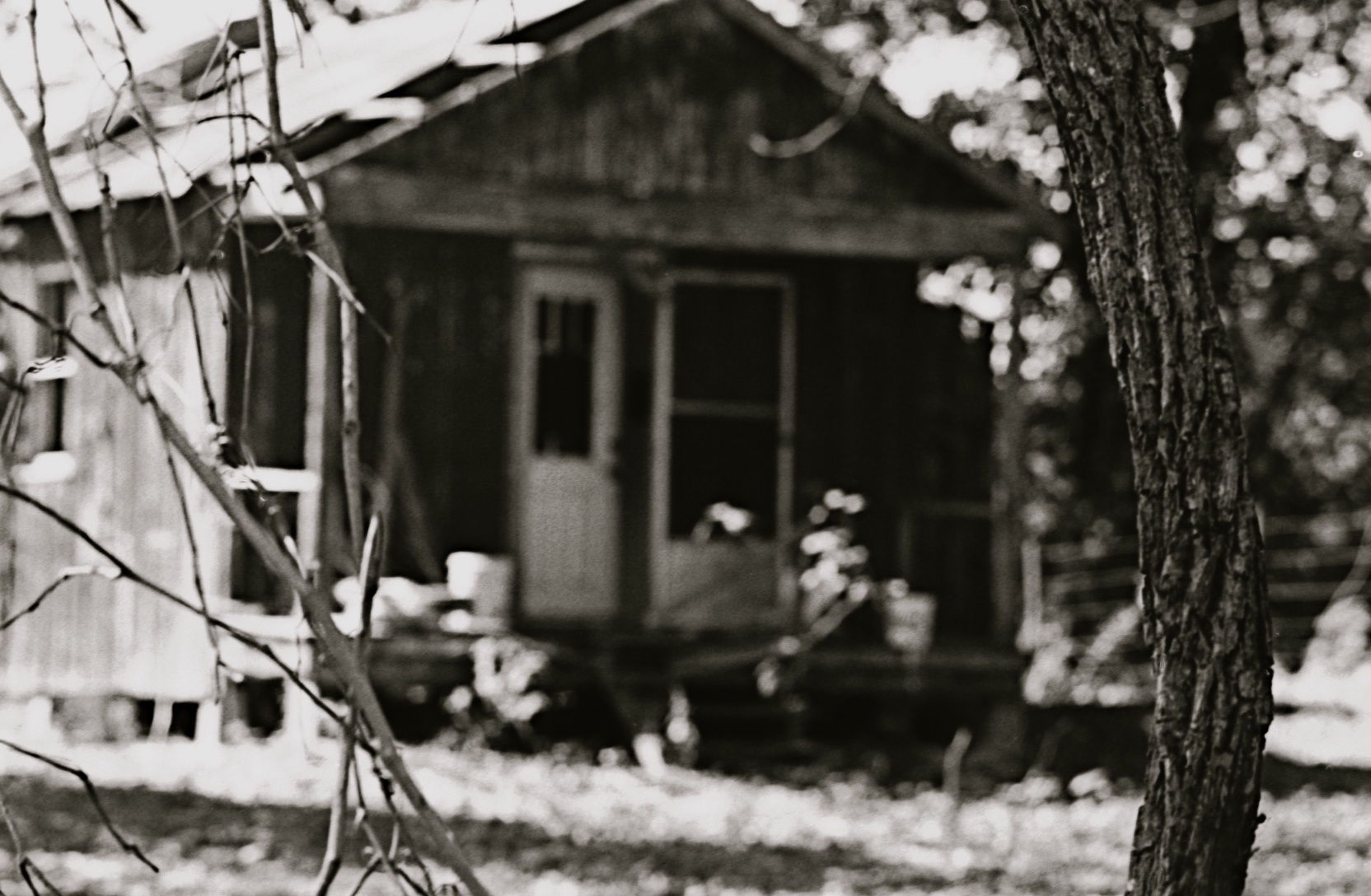 I'm often drawn to rustic scenes such as this one, but on this day the scenery, coupled with the pretty fall light, reminded me of my first exposure to the world of photography. In 1996, I was working as a PA on the movie "Eve's Bayou". On that flick and others, I was always the one sent to photograph the changing light for the cinematographer. Though I had never expressed my secret interest in photography, I was thrilled to have these assignments. It was "Eve's Bayou" though, filmed in beautiful October light, that made the realm of photography click with me. (Yes, that pun is intended...)
I still have the polaroids, (yes - polaroids), from the assignment that was the 'one' for me - the one where I first became acquainted with the idea that in photography, nothing is permanent and everything is relative.
Waterloo Woods
I was pondering the correlation between photography and the Buddhist concept of impermanence when..of course..I came across this sign:
I had just wanted to go to Waterloo and discover & shoot the Daiquiri Shop Gas Station and maybe make some witty comment about Napoleon and the Duke of Wellington, but -no. Divine inspiration keeps following me on this trip and now I'm pondering Truth as I drive through False River..
False River
..and my iPod is tuned to John Lennon.
All content (c) Natasha Sanchez