So. Last trip. China. Ended up in (the) Vatican. You know the story. (if you don't you can read about it here) But here's the thing. After my Vatican mission, I decided to visit a friend in Sunset, Louisiana because after all, there are sunsets all over the world. As an added plus, it's a pretty ride...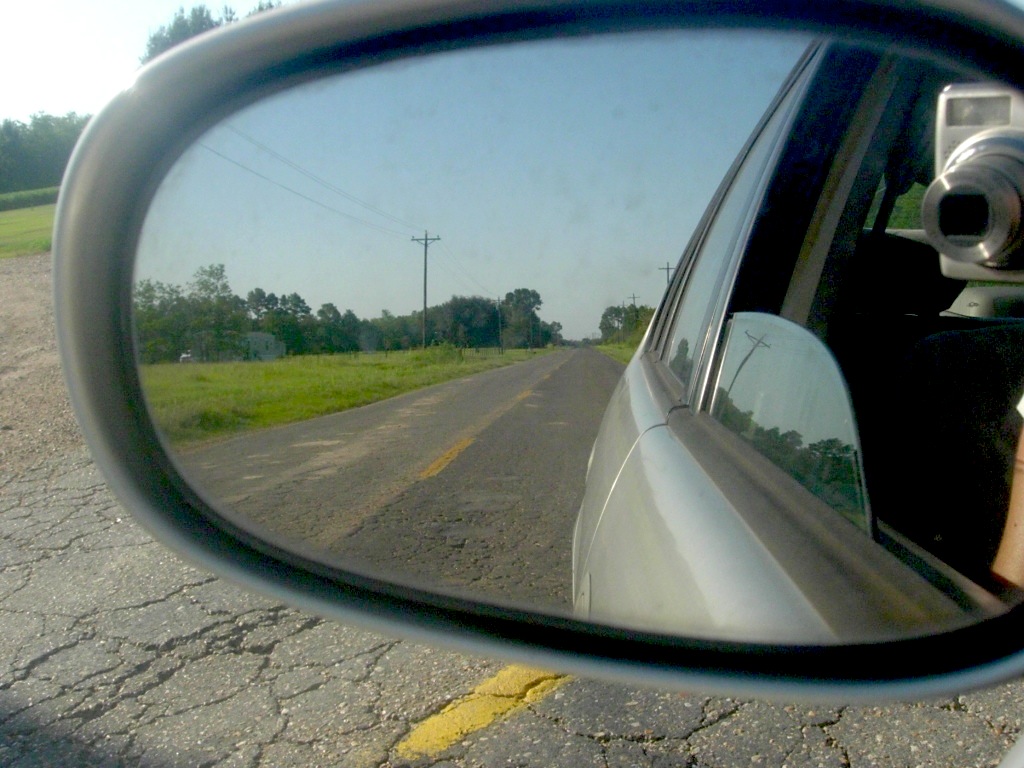 Oh, look - I found a church:
And an incredibly awesome barn: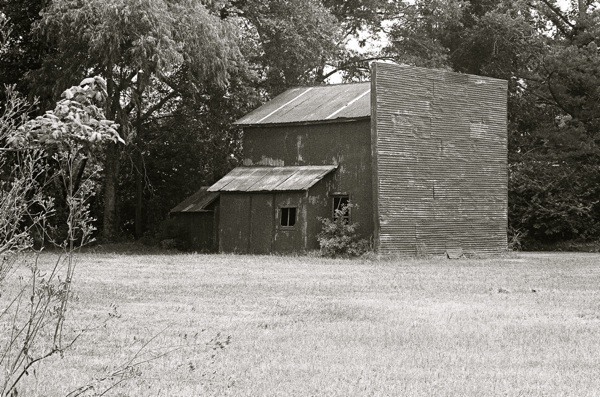 Truth is, I find most drives to be pretty. It's hard not to find beauty in the scenery and the ever-changing light. One of the reasons I chose photography as a medium was just that - light. It makes sense, considering that is the basis for all of photography. Even still, capturing something in one light, then seeing it look completely different at another time, or at another angle, never ceases to amaze me. And of course, I tend to apply that philosophy to my life...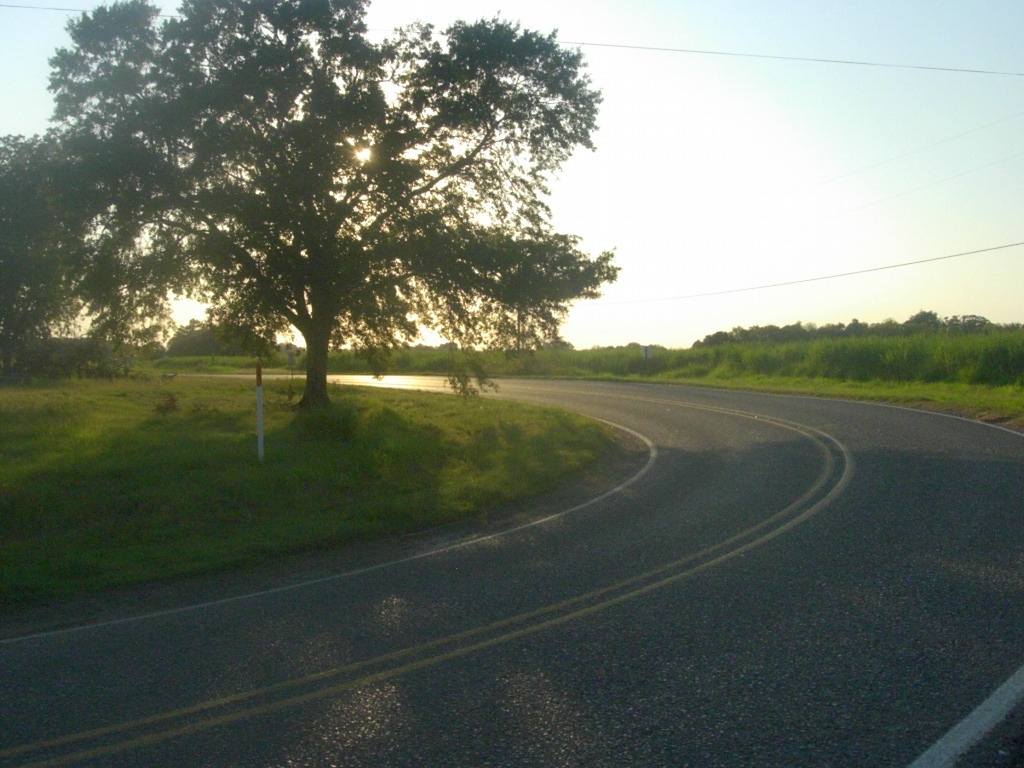 I made it to my friends house, and enjoyed the surroundings, company, and the lovely blueberry wine....
I like this part of the world, things are peaceful, quiet, though not without concerns..
Country Livin' - Rocking the Can of Raid...
Imagine my surprise when I was told, while enjoying those surroundings, the company, and the blueberry wine, that I wasn't in Sunset, Louisiana after all. I was actually in Bristol, Louisiana. Wait. Wha...?? How could I be in Bristol, when my friends address clearly said "Sunset"? It was quite simple, she said - there is a debate over where the town line is, but to complicate things, the sign that marks the boundary of the town - keeps moving.
I was quite fascinated by this idea, of existing in two places at once, but also not knowing where in the world you are when you are planted quite firmly at home. Just as light changes the existence of a photographic subject, a town sign can change our human existence, and where we thought we were becomes something else entirely.
As I left, my friends gave me exact instructions as to where I could find the sign (on that particular day) to photograph it. I got sidetracked, of course, by the pretty light and this run-down building:
Many miles down the road, it registered that I had forgotten to photograph the sign...but then I realized - I hadn't seen it. It was probably in transit...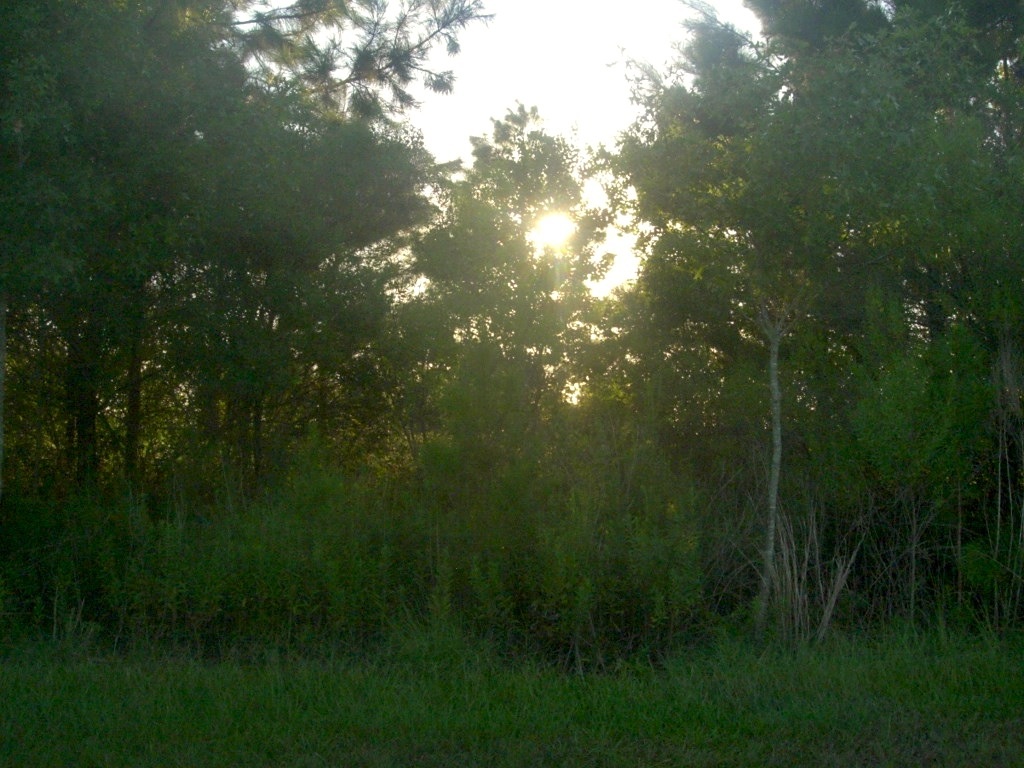 Bristol Sunset
**When I am not out traveling the world, or playing a witty ditty somewhere, I lead photographic workshops in the French Quarter in New Orleans. We discuss compositional and technical techniques, including exploring the ever-changing light, to create interesting photographs. If interested in signing up for a workshop and talking and taking photos...visit American Photo Safari